With the rapidly changing nature of the COVID-19 outbreak, information and advice from Government can change quickly. For all the latest Government information on COVID-19 and the measures the Government, and Devolved Governments, are taking, please visit the UK Government
website
, the Scottish Government
website
, the Welsh Government
website
or the Northern Irish Government
website
.
Latest news
29 May 2020
Chancellor extends Self-Employment Support Scheme, and furlough next steps
Rishi Sunak announces Self-Employment Income Support Scheme will be extended - with those eligible able to claim a second and final grant capped at £6,570.
Chancellor also outlines further details on the extension of the Coronavirus Job Retention Scheme; including improved flexibility to bring furloughed employees back part time in July and a new taper requiring employers to contribute modestly to furloughed salaries from August.
Both schemes are UK wide.
Further details on the HMRC website
---
26 May 2020
Shops and retail opening up again in England
The Government has announced that outdoor markets and car showrooms will be able to reopen from 1 June, as soon as they are able to meet the COVID-19 secure guidelines to protect shoppers and workers.
All other non-essential retail including shops selling clothes, shoes, toys, furniture, books, and electronics, plus tailors, auction houses, photography studios, and indoor markets, will be expected to be able to reopen from 15 June if the Government's five tests are met and they follow the COVID-19 secure guidelines, giving them three weeks to prepare.
Find more details about going back to business here
£50 million boost to support the recovery of our high streets
The Reopening High Streets Safely Fund aims to help councils prepare for the safe reopening of high streets across England
What help is there?
On Thursday 26 March, the Chancellor of the Exchequer Rishi Sunak announced the Self-employment Income Support Scheme. This will see eligible self-employed receive up to £2,500 per month in grants for at least 3 months.
In addition to income support, FSB has succeeded in securing a range of other coronavirus-related support measures for small businesses and the self-employed – from business rates, cash grants, and interest/fee-free loans to help with VAT deferrals and mortgage/rent payments. We continue to push for these measures to be as generous as possible, open to as many businesses as possible, and delivered as fast as possible.
What funding is available for my business?
With the Government announcing a range of financial measures, guidance and advice to support small businesses and the self-employed during the coronavirus (COVID-19) outbreak, FSB is here to help you.
Funding options and criteria can be complex, which is why we've simplified the process so you can easily check your eligibility for different schemes. You'll find tailored information for businesses in England, Wales, Scotland and Northern Ireland, as well as advice on what you can access if you're self-employed. Download the PDF guide for your home nation to get started.
Frequently asked questions
On 20 March 2020, the government ordered the closure of cafes, pubs and restaurants by that evening, except for take-away food. It further ordered that nightclubs, cinema, theatres, gyms and leisure centres should close "as soon as they reasonably can". A business operating in contravention of the Health Protection (Coronavirus, Business Closures) Regulations 2020 will be committing an offence. On 23 March 2020, the government announced that all "non-essential" shops and community spaces are to be closed with immediate effect for at least 3 weeks and until further advised and the Regulations will be extended to apply to those businesses too.
Alongside its broad 'Our Plan to Rebuild' document outlining its approach to moving the economy into a recovery phase, the Government has now published detailed guidance for employers and sole traders looking to return to work. You can view the working safely during coronavirus guidelines here
The Government has also issued guidance on safe travel advice for those travelling for employment purposes, find out more here: https://www.gov.uk/guidance/coronavirus-covid-19-safer-travel-guidance-for-passengers
I Employ Staff
Please note - Markel Law owns the copyright on this webpage. You must not use this page in any way that infringes the intellectual property rights in it. You may download and print this page which you may then use, copy or reproduce for your own internal non-profit making purposes. However, under no circumstances are you permitted to use, copy or reproduce this page with a view to profit or gain. In addition, you must not sell or distribute this page to third parties who are not members of your organisation, whether for monetary payment or otherwise. This page is intended to serve as general guidance only and does not constitute legal advice. The application and impact of laws can vary widely based on the specific facts involved. This information should not be used as a substitute for consultation with professional legal or other competent advisers. Before making any decision or taking any action, you should consult a Markel Law professional. In no circumstances will Markel Law LLP, or any company within the Markel Group be liable for any decision made or action taken in reliance on the information contained within this page or for any consequential, special or similar damages, even if advised of the possibility of such damages.
A new way of working
As small businesses start to transition back to work, the new normal brings new ways of doing business. We answer your questions about managing your employees after furlough, supporting employee wellbeing and staying safe in the heat during COVID-19.
Key Resources
As we slowly start return to work, looking after the wellbeing and safety of your employees will be essential. Learn how you can best support your team.
With some businesses set to reopen in June, we answer your questions about managing your employees, looking after their wellbeing and maintaining health and safety in the workplace
As temperatures rise this summer and businesses begin to reopen their doors, learn how you can stay safe in the heat during the coronavirus (COVID-19) pandemic.
Looking after your mental health
COVID-19 will be causing stress and worry for small businesses and the self-employed, and it is more important than ever to make sure you are taking steps to support your own mental health as well as that of any employees you may have.
Support and resources that can help:
Podcasts
FSB's National Chairman, Mike Cherry, joins Simon Blake OBE, Mental Health First Aid (MHFA) England's Chief Executive, as a guest on MHFA's highly popular podcast Just About Coping. The podcast is an exploration of mental health and wellbeing looking forward in this unprecedented and challenging times. Mike shares his personal story and talks about the importance of looking after your mental health and wellbeing as a business owner.
For this year's Mental Health Awareness Week, FSB's Alan Soady is joined by Faye McGuiness from Mind and FSB members Sarah Windrum and Rich Bishop to chat about how employers and their staff are coping with their mental health during COVID-19, with some useful guidance and advice to help.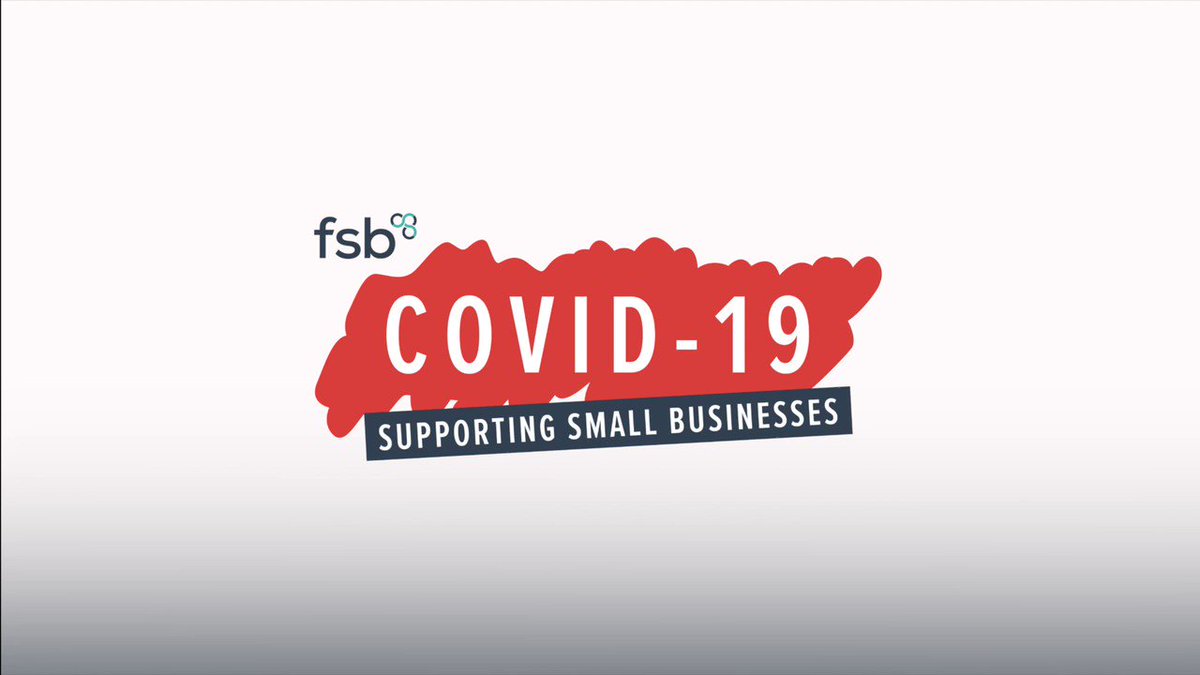 Monday, 1 June 2020
To mark the start of Pride Month we spoke to FSB member Rich Allsop who runs @wearespinder, a gay spin and social community, on how he innovated his business to adapt to the challenges of the COVID-19 pandemic #FSBpride #PRIDE2020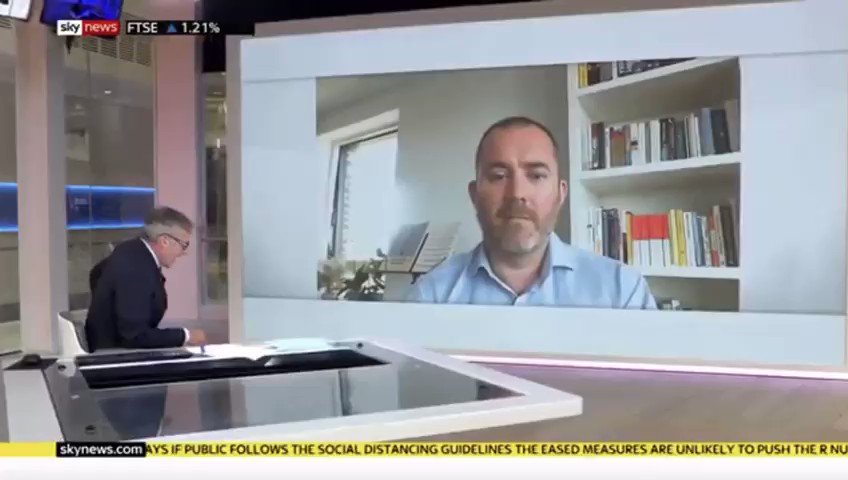 Monday, 1 June 2020
Following the Chancellor's announcement to reopen parts of the economy, FSB's @craigie_b talks about what comes next for small businesses on @SkyNews 📺
You may also be interested in