With the rapidly changing nature of the COVID-19 outbreak, information and advice from Government can change quickly. For all the latest Government information on COVID-19 and the measures the Government, and Devolved Governments, are taking, please visit the UK Government
website
, the Scottish Government
website
, the Welsh Government
website
or the Northern Irish Government
website
.
Latest News
Information regarding additional restrictions can be found via the links below
England | Scotland | Wales | Northern Ireland
---
30 November 2020
The online portal for third Self-Employment Income Support Scheme is now open. Claims must be submitted by 29 January 2021.
27 November 2020
Northern Ireland has entered a "firebreak" lockdown which will be effective until 23:59 on Thursday 10 December 2020. This period includes operating restrictions across a number of sectors.
23 November 2020
The government has provided its COVID-19 Winter Plan, which sets out a sets out its programme for suppressing the virus, protecting the NHS and the vulnerable, and keeping education and the economy going.
Financial support for small businesses
National grants and schemes available to small businesses and the self-employed during the COVID-19 pandemic.
Watch our Q & A with senior FSB policy representatives about the second wave of restrictions, how this impacts businesses in England and what support is available nationally and locally
The furlough scheme has been extended until March 2021. Find out how the extension works and what you need to do as an employer.
Supporting the NHS Test and Trace Scheme
The NHS COVID-19 app launched on 24 September 2020. Find out everything you need to know about supporting the scheme in your premises
Learn how to collect and store customer data for the Test and trace scheme.
Create your QR code poster for visitors to use to check in to your premises
Downloads guides and resources to support visitors to your premises
New ways of working
England is returning to a regional, tiered approach after lockdown ends on 2 December. Find out how your business may be affected.
What does the new advice mean for your business? Find out with our guide.
We've covered the basics of what you need to know about risk assessments for your workplace.
Communicating with your customers
Printable signs and social media cards to let your customers know that you are open for business.  
Letting your customers know you are COVID-secure is crucial. Learn how you can fuel customer confidence with our tips and advice.
Risk assessments have always been a legal part of business for maintaining health and safety, and they'll now be crucial for preparing your business for the return to work.
Looking after your mental health
The coronavirus (COVID-19) pandemic has left a deep and lasting impact on the mental health of millions in our country. Research from Mind revealed more than half of adults and over two thirds of young people said their mental health deteriorated during lockdown.
As we head into an uncertain winter which sees the resumption of working from home for some and restriction on socialising for many across the country, finding simple ways to manage your mental health and that of your colleagues, friends and employees is vital.
Key resources
FSB Care share advice for looking after your mental health and where you can go if you need support.
Download our checklist from FSB Care on how you can support the mental health of your employees during COVID-19.
Resources to help support the mental health of yourself and others during the COVID-19 pandemic
Managing your staff during COVID-19
As small businesses transition back to work, our new normal brings new ways of doing business. We answer your questions about managing your employees after furlough, supporting employee wellbeing and staying safe in the workplace.
Key resources
Losing employees is difficult for any small business. Our guide walks you through the redundancy process and how you can ensure it's carried out in a compassionate, legal way.
Bringing your employee back from furlough? We look at how to recall your staff from furlough leave, including notice periods and flexible furlough.
We answer your questions about managing your employees, looking after their wellbeing and managing health and safety in the workplace.
Health and wellbeing: Boosting productivity and resilience in your business
The current pandemic has forced many small businesses to focus on business survival above anything else. Wellbeing may not seem like an important topic at the moment but being actively engaged in improving the health and wellbeing of your staff can help you build a strong, resilient workforce ready to face the challenges of the current climate.
Sources: Sport England covid-19 Physical activity tracker | Government press briefing 15th April | The Lancet, July 2016 – physical activity series | Fitter bodies, fitter economies – Vitality and RAND, 2019. | Sport England Active Lives Adult Survey November 2018/19 Report, published April 2020 | Wellness in the workplace: Unlocking Future Performance – CBRE – occupier survey 2015 –2016
Key resources
Squeeze some activity into your daily commute with our guide.
Download our guide to building activity into your working day.
Moving meetings held via phone allow you to catch up while talking a walk
When can my business reopen?
Each part of the UK is following a different aproach for businesses, reopening dates may be subject to reviews and relevant criteria being met. Businesses that are reopening should carry out a risk assessment to ensure they are COVID-19 secure.
This information will be regularly reviewed.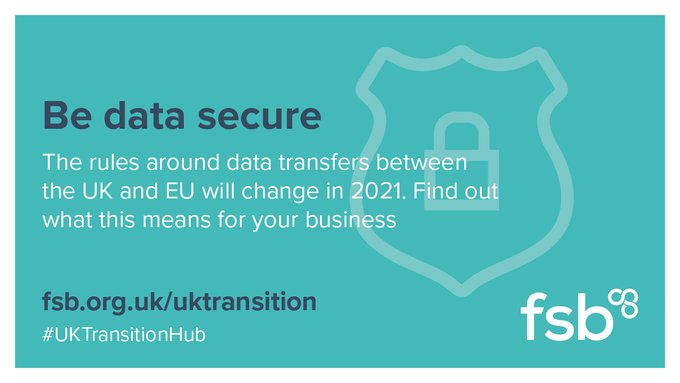 Monday, 30 November 2020
Company directors and the newly self-employed have been left out of the Government's COVID financial support packages. In @FinancialTimes read about the scheme we have helped propose to @hmtreasury that mirrors SEISS and would help those in need. ft.com/content/57ed04…
Supporting Small Businesses since 1974
Together, we're stronger 🤝
See how FSB can help your business
Show me how
You may also be interested in