Helping smaller businesses achieve their ambitions
Why join?
It's really important to have a network of peers around you, FSB can give you that
Emma Heathcote-James
Little Soap Company
Follow us on twitter @fsb_policy
Friday, 7 May 2021
It's Friday, which means our weekly roundup is here! Get the latest small business news in one place here 👇 fsb.org.uk/resources-page…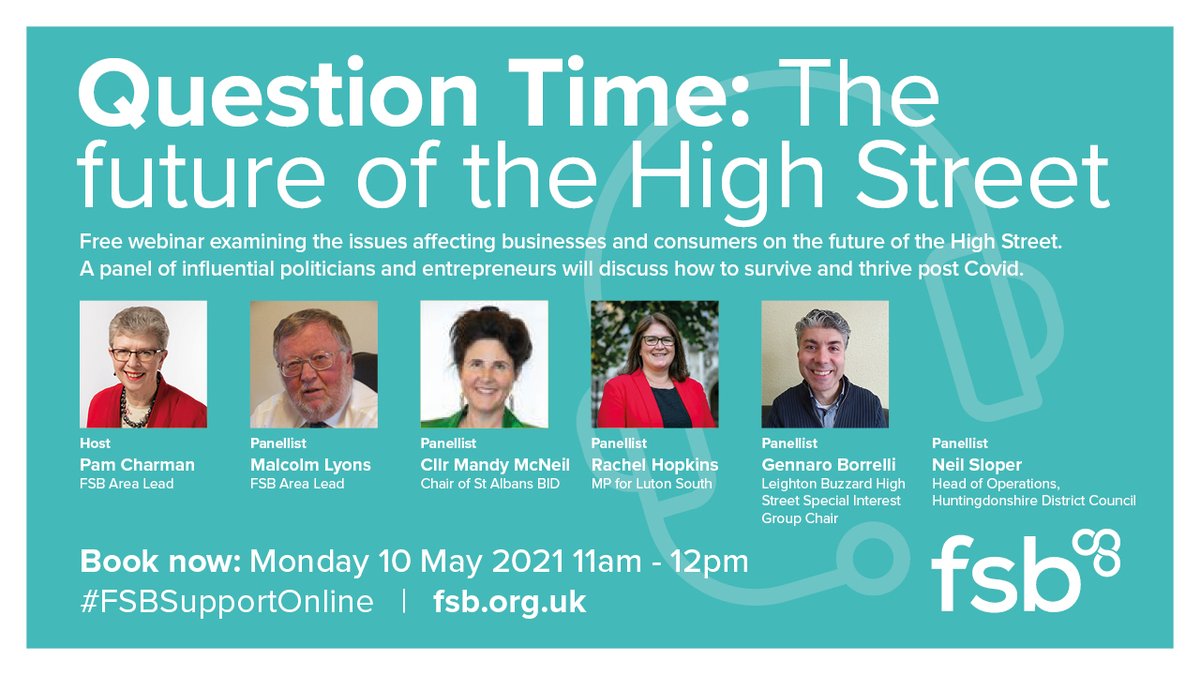 Friday, 7 May 2021
🗓️Virtual Event │Mon 10 May │11:00am – 12:00pm🗓️ Our panel will discuss the future of the High Street and the issues affecting businesses and consumers. Register here 👇 fsb.org.uk/event-calendar…
Thursday, 6 May 2021
It's election day in England, Scotland and Wales. Don't forget to get out and vote to make your voice heard.
Wednesday, 5 May 2021
Congratulations Stephen Gibson on your permanent appointment as Chair of @RPC_Gov_UK. We're looking forward to working closely with you on delivering better regulation for small businesses. gov.uk/government/new…
Wednesday, 5 May 2021
The fourth round of Self-Employment Income Support Scheme (SEISS) is open for claims. Details on how to claim here⬇️ gov.uk/guidance/claim…
You may also be interested in